Out and About ­ Getting Around!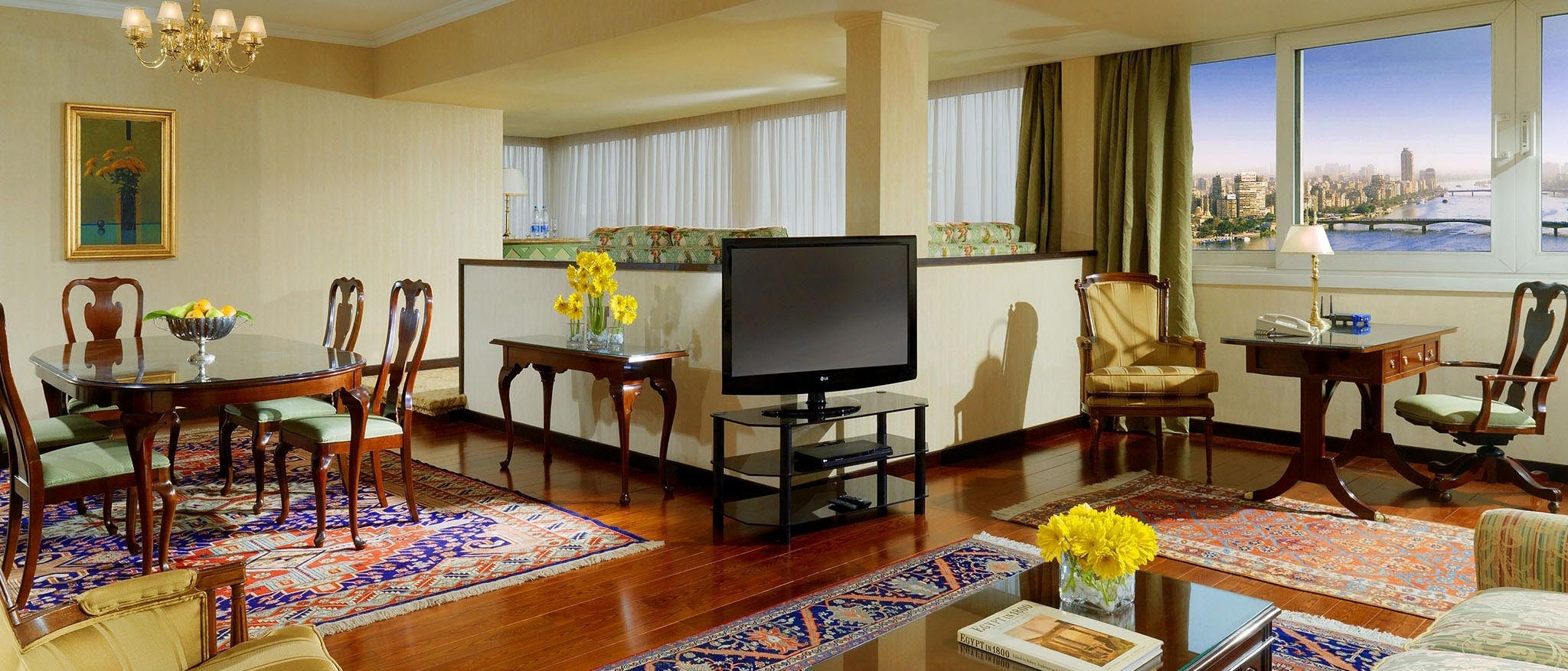 By Air

Cairo International Airport (CAI)
+2 291 4255
http://www.cairo-airport.com

Cairo International Airport is the busiest in the Middle East and plans for future development of new terminals will assure its capability of handling air traffic from all over the world. There are currently two terminals in the airport, but a new terminal is currently under construction. A free shuttle bus goes around the airport linking both terminals every few minutes. The airport is located 22 kilometers (13.5 miles) northeast of Cairo.

Major carriers include:

Air Canada (+1 888 247 2262/ http://www.aircanada.com )
Air France (+1 800 237 2747/ http://www.airfrance.com )
British Airways ( +1 800 247 9297/ http://www.british-airways.com )
Iberia (+902 400 500/ http://www.iberia.com)
Japanese Airlines ( +1 800 525 3663/ http://www.ar.jal.com/en/ )
Swiss (+1 877 359 7947/ http://www.swiss.com/web/EN/Pages/index.aspx )
United Airlines (+1 800 241 6522/ http://www.ual.com )

From the Airport

Bus:
An airport bus service operates from Terminal 1. Bus no. 400 leaves every 30 minutes during the day and every hour at night. There's an airport shuttle that can take you to various neighborhoods in the city for a pretty low rate: http://www.cairo-airport.com/services_transportation.asp Coach: Super Jet (+2 579 8181) operates a bus service to Alexandria.

Car Rental:
Car rental companies are located right outside the airport and they include:
Avis (+1 800 831 2847/ http://www.avis.com )
Budget ( +1 800 527 0700/ http://www.budget.com )
Europcar ( +33 0825 825 490/ http://www.europcar.com )
Hertz ( +1 800 654 3131/ http://www.hertz.com )
Thrifty ( http://www.thrifty.com online reservations only )

Airport Parking:
Short-term car parking is available for about 1000 cars and is located within walking distance of the terminal buildings.

Taxi:
It is not unreasonable to pay EGP40 for a taxi ride to the airport, but if your haggling skills are good, you might be able to get a ride for EGP30. This can also depend on the time of day, being more expensive during busier times.

Getting Around

By Subway
The Cairo Subway is the wisest way to get around Cairo rather than renting a car. It is the first subway system in Africa and is well-maintained. The first two trains are for women only. Note that some of the stations' names may be inconsistent on signs and maps.

Taxi
Taxis are a legendary part of life in Cairo and are good, safe methods to get around, but be sure to agree on a fare with the driver before the journey. You may have to haggle to bring the price down. The major taxi companies in the city are Cairo Taxi, Cairo Cab and Micro-buses.

Bus/Microbus
If you want an authentic experience in Cairo filled with adventure and lots of close (very close) company, then hop on one of the many microbuses zooming around the city. Traveling this way will save you money, (EGP1 or less) but you will probably get pretty sweaty in the process.

By Boat
The Nile Ferry is a maritime ferry system that crosses the Nile River.